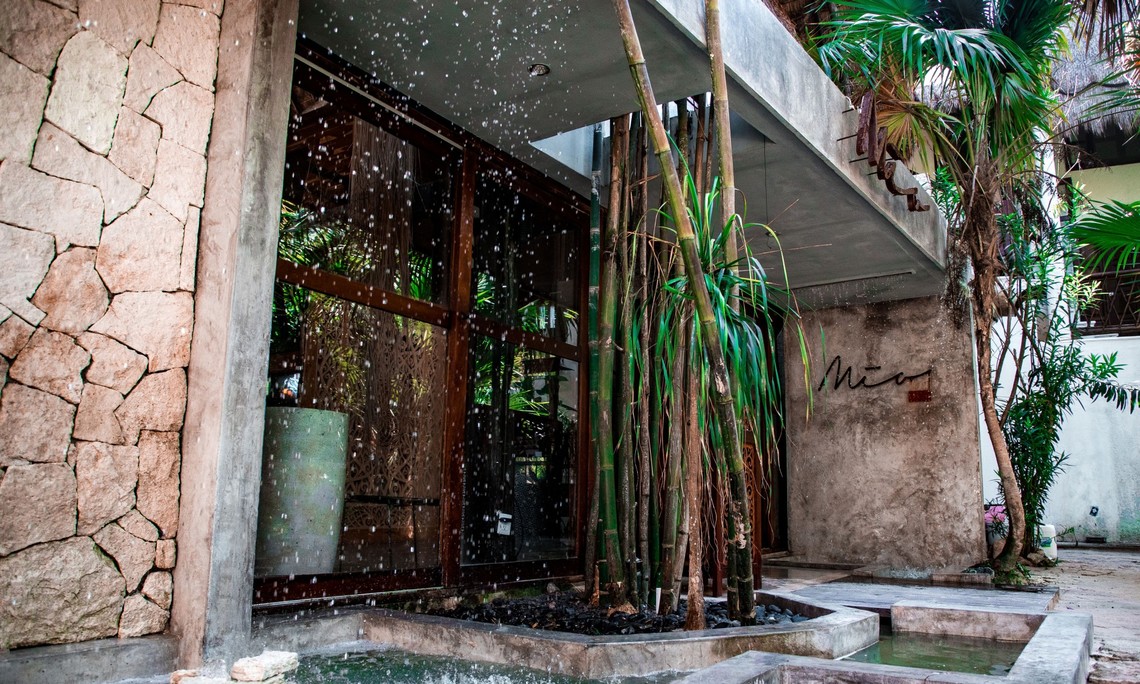 Mia Restaurant & Beach Club is located in front of the turquoise waters of the Caribbean Sea, the place is surrounded by tropical gardens becoming a true paradise of the Riviera Maya. The restaurant offers a culinary experience of contemporary Mexican cuisine with an international touch.
The club is 6 km away from Hotel Zendero, you can get there by bike or by car (15 minutes).
Guests of the Zendero hotel can enjoy the following benefits:
• Free Access
• Use of facilities, sunbeds, waiter service and a courtesy drink.
• 10% discount in the restaurant área
• Free parking
* All reservations should be made at least 24 hours in advance in order to be confirmed.

Services and Facilities:
Restaurant - bar / Lounge / Indoor dining room / Cafeteria / Outdoor tables / Smoking and non-smoking area / Pool / Lounge chairs / Beds
Breakfast : 7 am -11 am
Lunch : 12 pm - 5 pm
Dinner: 6 pm - 11 pm